Warner Bros allows Greenpeace parody Lego video back on YouTube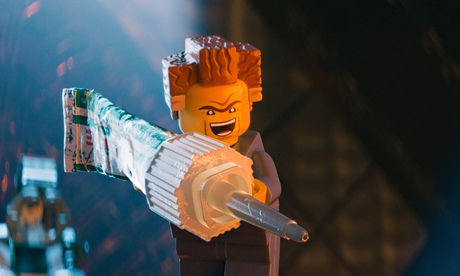 The video, made to highlight the Danish company's relationship with Shell, has reappeared on YouTube after being withdrawn last week following copyright complaints from the film-makers, according to The Wrap.
Greenpeace
reacted to the ban by moving the video, which had picked up more than 3m views, to a rival site and
taunt on Twitter
. "Did we offend someone? Banned from YouTube, back up on Vimeo," wrote the environmental group.
Greenpeace's film is intended to highlight
Lego's $116m (£68m) sponsorship deal with Shell
. It shows a gloopy black substance slowly enveloping polar bears, owls, small children and even Santa Claus to the soundtrack of a downbeat cover version of the relentlessly upbeat song
Everything is Awesome
, from Warner Bros' hugely successful film.
The Lego Movie
is a pop culture-fuelled tale of an evil corporate behemoth named Lord Business who forces everyone in the Lego universe to "follow the instructions" and avoid non-conformity of all types. The villain even runs a fictional oil company named Octan, and the irony has clearly not been lost on Greenpeace.
Lego said in a statement last week that it was "determined to leave a positive impact on society and the planet that children will inherit". The statement continued: "Our unique contribution is through inspiring and developing children by delivering creative play experiences all over the world. A co-promotion contract like the one with Shell is one of many ways we are able to bring Lego bricks into the hands of more children."
• This article was amended on 15 JUly 2014 to reflect the fact that Lego Movie studio Warner Bros, rather than Lego, made the complaint over Greenpeace's parody film which caused it to be removed from YouTube.