Three state departments to select best ideas to help solve specific problems, while engaging citizens in innovating government.
Read More
Legislative wins for open data, election reform, and campaign finance
California Forward believes that technology has the power to transform government. In 2014, CA Fwd convened regional leaders and in March 2015 conducted a second data summit. The Legislature this year advanced a number of policies for increasing the value of open data, two of which were signed by Governor Brown. Other victories included reforms in elections and streamlining in campaign finance disclosure.
---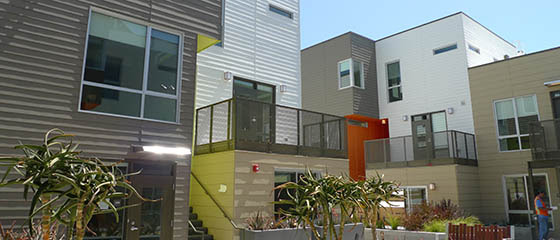 Legislative wrap-up of housing and infrastructure solutions
The California Economic Summit -- which will be

November 12

-13 in Ontario -- will tackle three main challenges vital to California's prosperity in the next decade:
How can CA prepare a million more middle skilled workers?

How can CA build one million more housing units for low and middle income Californians?

How can CA capture, reuse or conserve one million more acre-feet of water each year?
The Summit
had great success in the Legislature
, particularly when AB 313 was signed into law. The new law expands Enhanced Infrastructure Financing Districts (EIFDs) and can help spur investment in communities that need affordable housing and transit. EIFDS give local and regional leaders flexibility they've been looking for since Redevelopment was discontinued. CA Fwd's Ed Coghlan reported more on EIFDs and other legislative accomplishments connected to the California Economic Summit.
---
Conversation on financing California's future continues
California has a strong opportunity this year to have a critical conversation about tax reform. Our
"Financing the Future"
series seeks to broaden the conversation by raising important questions about extending Prop 30, about where we need to invest and how we pay for it, and whether today's revenue proposals will get us where we need to go.
We invite you to check out the series and join the conversation.
Election funding grant announced by CA Fwd and James Irvine Foundation
Is there a way to find more consistent and sustainable funding for administering local, state and federal elections in California? The search for those answers is underway at California Forward.
Right now, California counties are solely responsible for funding and administering elections. However, how these elections are funded is varied and contentious.
California Forward has embarked on the
Election Funding Project
to explore election funding models nationwide and in California's 58 counties to create a list of viable options for elections officials. These models will focus on sustainability, efficiency, and innovation, while making sure elections are adequately funded.
For anyone who has used a smartphone, voting should be a cinch with new voting system, set to be in place for 2020 election.
Read More
Governor signs bill to automatically register eligible Californians who visit the DMV but more election reform work is needed to ensure there's a turnout turnaround.
Read More
Report: While city councils have increased representation by women, the number of women in the California Legislature is down.
Read More
Three state departments to select best ideas to help solve specific problems, while engaging citizens in innovating government.
Read More
The TRUTH will set you FREE.